Where's Soggy Paws Now?
When we are at sea, we send in daily position updates via the Winlink system. Here is a view of our last year of positions. Our CURRENT position is indicated by the red pin.
You can double-click to zoom in on a map area. To see our position on a satellite view, or longer history, see the additional links here. To see our overall trip, check out Where Have We Been?
Map and position tracking above is courtesy of www.winlink.org.
Copyright Amateur Radio Safety Foundation, Inc., a non-profit, public benefit corporation.
Our Journey 2007-2014, Florida to the Philippines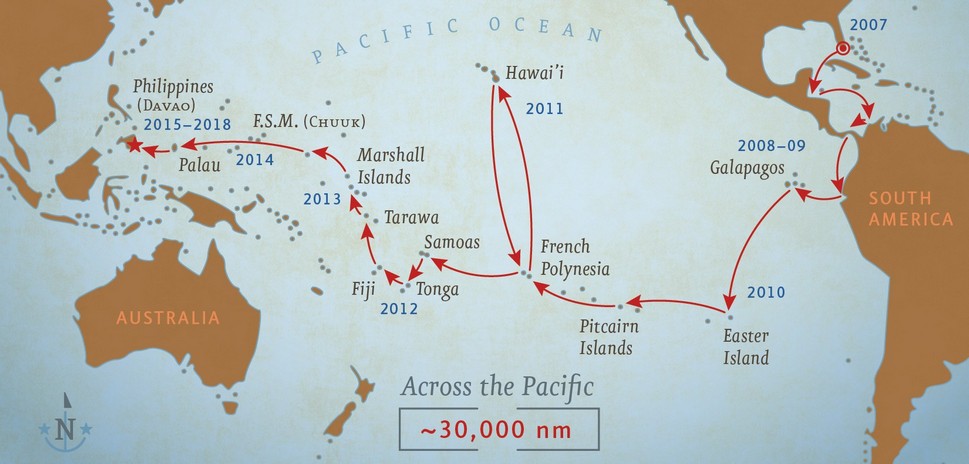 Our Cruising in SE Asia, 2014-2018